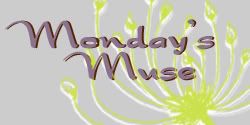 At the
Maternal Spark
the question was posed: "Can you use something in a new way for a different result?" I don't make crafts or sew and I may occasionally attempt a homemade greeting card and a scrapbook so I couldn't think of anything in that regard. But I did think about the lead crystal lamp (it belonged to my grandmother) that my youngest
darling
knocked off of a table and broke. I saved two pieces that look like they can be made into a chandelier or a candy dish. You be the judge:
It's a beautiful piece and although its original purpose was destroyed it still reminds me of my grandmother. When I get a chance I'll take it from the top of my desk and make it into a memorable item with a place of honor in my home.
This is what has inspired me today, what has inspired you?