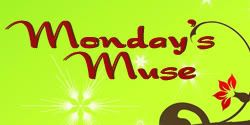 A fresh notebook or journal always creates a little spark of creativity in me. It fuels me to write lists, poems, letters, journal entries... my brain starts to race trying to come up with something to write. Something to put down that I want to remember - something creative.
You already know I'm addicted to
magazines
, but I don't think I've shared my addiction to journals and notebooks. I recently bought the red journal with the excuse that since my favorite color is red and it says "write" on it that, of course, a writer must have it. And, yes, I've already started writing in it: A log of my children's book submissions and a record of my freelance income.
The "fresh start" journal, which I got through Oprah magazine, is filled with my journal entries and mementos. The coffee paper notebook (I have two of those, but they're different styles) I stole from my best friend. One contains my blogging information (sites, passwords, ideas, etc.) and the other contains a record of the college information/activity that I'm doing for my teenager.
See I need each and every one of those journals and notebooks.
Yes, I even need the stash I have in my room on a bookshelf. The pages are still blank and fresh just waiting for me to break them open and begin creating something impressive.
You should try it... When your muse gets a little stuck just take a fresh notebook, journal or pad and draw or write your way to a breakthrough. You'll feel accomplished, creative and productive. Come back and tell me how it goes.
If that's not your think then let me know what gets your sparks to flying. Tsk tsk... keep your mind out of the gutter. ;)
(To share your spark go to Maternal Spark!)