Although I've been fighting headaches on and off all weekend, I am happy to report that my migraine did go away! Whew... that was a tough one.
This weekend has been so busy. Still trying to get the client's work done. Do things with the kids. (Yes, it's my weekend.) And rest and relax a little since I'm having a little difficulty with the
fibromyalgia
.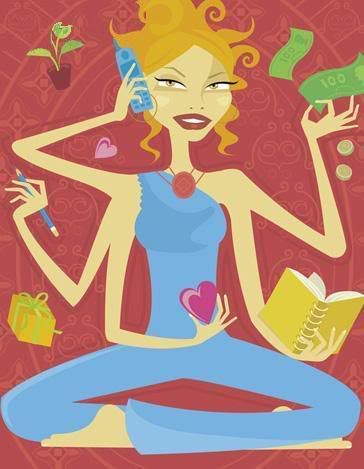 That could be due in part to the fact that I
ran out of gas
and had to push (yes, you read that right) my mini van with five people in it. Two teenagers and three small ones. My teenager was driving and I had to help her turn while I pushed. But that's a long story that I'll share later.
I have to run out and get some necessary feminine items (ahem!) from the store (and a couple of other things) and get back to see if I can get some work done. I'm gonna go to CVS and I'm expecting to get some great savings there.
Oh, and on the good-news front, my BFF from MD surprised me with a new
digital camera
so I have PICTURES to share! It was such a wonderful surprise and it's been fun capturing the kids being themselves. I took them to a free family block party (it was sooo hot!) in a neighboring town and they had a blast. Well, Amareah's stomach hurt from the heat and Amber got a migraine, but Andre and Anna had fun. :-}
So expect up-to-date posts on Wednesday... with
pics
. I hope everyone had a good weekend. Please forgive me for being missing at your blogs, I know I'll have a lot of reading to catch up on, but I can't wait to spend a little time with you this week. Toodles.