10 people will win the SanDisk Cruzer Gator flash drive

I am honored to announce It's a woman's world's first contest. I am really excited about this contest for several reasons, but I think the main reason is the prize: an ultra-cool SanDisk Cruzer Gator. Have you seen these things? They're classy, stylish, functional and perfect for moms (and women, in general) on the go.


It's a USB 2.0 flash drive with 4GB of space, which is perfect to store and transport thousands of family photos, videos, kids' drawings and even kids' songs. Whether you're at work or on the road, you can access and enjoy these keepsakes anywhere. The drive is lighter than a lipstick and it definitely doesn't look like your standard corporate flash drive.
Entering to win is easy:
1) On your blog write a post about your most memorable Mother's Day and include a picture that represents that day.
(Including the picture is optional!)
Your Mother's Day memory should be no more than 150 words.
2) Your post should also include a link back to my blog and a write-up about this contest with an invitation to others to join. (You do not have to count this in your entry word count.)
3) If you haven't already, please add my
It's a woman's world!
badge to your sidebar.
(Adding the badge is optional.)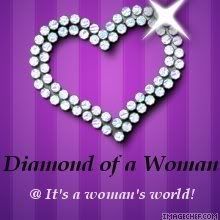 4) Once you've completed your post and links, leave me a comment here with a direct link to your post. In your comment please let me know whether you prefer a red, black or pink SanDisk Cruzer Gator. (I'll do my best to send the winners the color they request.)
The contest runs today, April 23rd to Mother's Day, May 11th, at midnight EST. The winners will be announced on Tuesday, May 13th.
The judging: Instead of doing a random drawing, my teenaged daughter and myself will be reading each entry and looking at any photos. The entries that touch us the most (whether funny, sad, heartfelt, etc.) will be chosen. I know you're all very creative so I look forward to reading each entry.
I will post the 10 winning entries here with links to their blogs and visit each blog to let them know they've won. The winners will then provide their mailing addresses via email and SanDisks will be mailed on May 14th.
Sorry, this contest is only open to those with U.S. shipping addresses.
Good luck!